About Us
Ramdoot Packaging was Founded by PATEL BROTHERS in 2005.
We are The Preferred Partner of Many of Our Customers For All Their Quality Packaging Material Requirements and We have gained the trust of our clients with decades of quality supplies and we are known for our precision and perfection in print packaging and manufacturing of Cartons for Pharma & FMCG Industry.
We have a dedicated packaging plant with a manufacturing floor of 42,000 square feet facilitated with a complete in-house setup consisting of complete Pre-Press, Press and Post-Press Technology from India, Germany, Switzerland, and Japan. Ramdoot Packaging Covers The full range of your Print needs of Pharmaceuticals Cartons, Cosmetics Cartons, Perfume Cartons, Metalized Mono Cartons, Chromo Label, Package Insert, Stickers, Product Glossary, Leave Behind, Calender Printing and all other Custom Printing.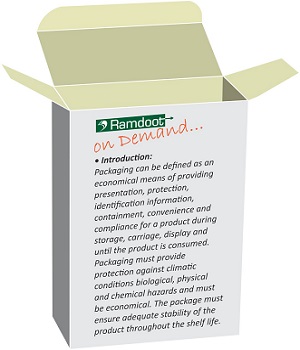 Packaging Defination
The Packaging refers to all those activities related to designing, evaluating and producing the container for a product.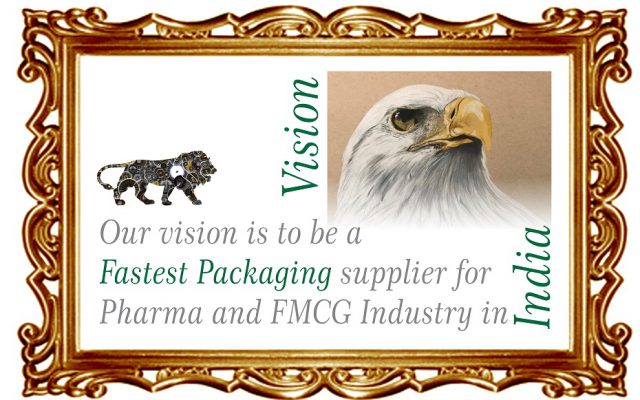 Our Vision
Our vision is to be a Fastest Packaging supplier for pharma and FMCG industries in India
Rate Calcuation
Calculation Method